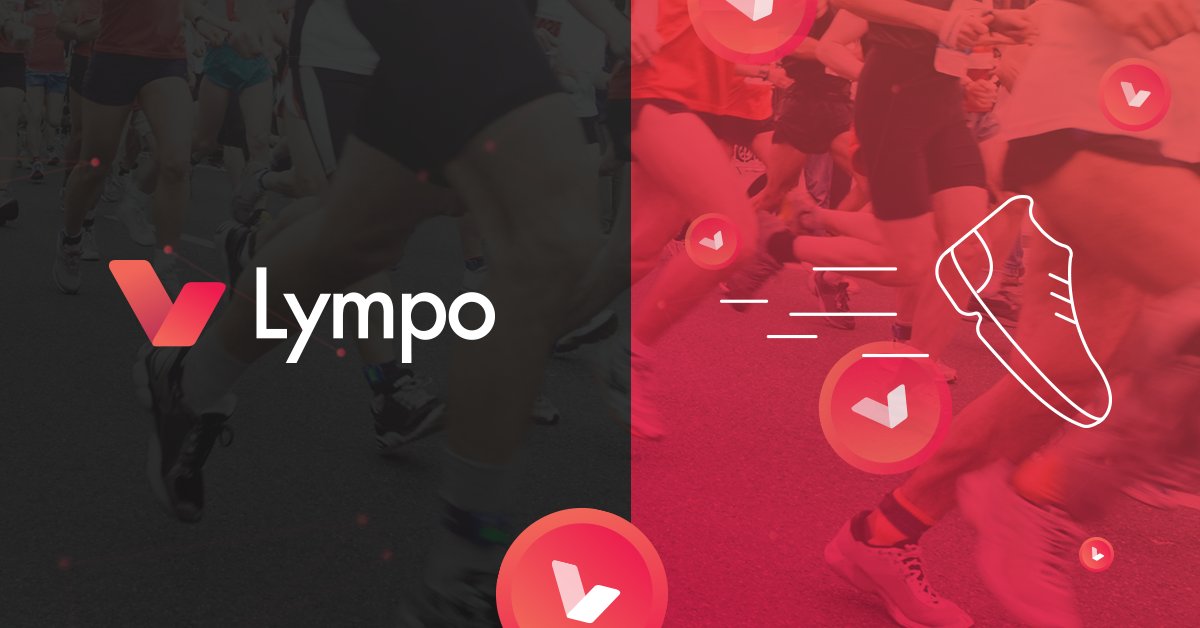 HOW IT WORKS?
SPORTS AND HEALTH ECOSYSTEM POWERED BY USER-GENERATED AND USER-CONTROLLED DATA
Lympo is a healthy lifestyle ecosystem creator that uses the blockchain technology to connect numerous stakeholders. Lympo generates value through the effective monetisation of user-generated sports and wellness data. This valuable information is collected via the blockchain ledger and is then used to reward users by offering LYM token incentives that can be expended on further enhancement of a good lifestyle. Users' data can also be used to supplement health insurance to induce and sustain a truly healthy society. With the help of numerous advisors from the fields of fitness, blockchain and entrepreneurship, Lympo seeks to foster a viable health transformation.
USEFUL LYMPO WALLET AND USER REWARDS MECHANISM
The Lympo digital fitness wallet and user reward mechanism is at the core of the Lympo ecosystem. Lympo fitness wallet functions as an entry to the ecosystem and allows a user to create their profile, fill in their health data and connect it to their favourite sports and health tracking apps. The individual data submitted via Lympo fitness wallet will be accessible to its user and can be viewed or shared by storing a permission on blockchain. The rewards issued by market players interested in having direct access to Lympo digital fitness wallet users can be of two diferent types:
A reward for achieving a healthy lifestyle goal, i.e. running 5 kilometres or following a precise diet and submitting app records to Lympo profile. A reward for checking into a particular location for a specified amount of time, i.e. joining a gym class or attending a karate competition.
USER REWARD SOLUTION DESCRIPTION
While Lympo includes three major parts, a user reward mechanism, a marketplace and a crowdfunding platform, rewards for a healthy lifestyle are at the core of the product and will be discussed in detail. They have also included a provisional model of the data sharing environment with description of components, permissions and actors.
The fitness/health data sharing ecosystem is based on three major components: Lympo Platform: core components developed by the Lympo team and partners;
Blockchain: Lympo tokens, smart contracts and crypto wallets User community: Users, who will live healthy lifestyles and will interact with diferent actors in the ecosystem to find trainers, partners, make agreements, share data and get rewarded. The Lympo tokens are a key element which facilitate all interaction in the system in relation to the community and a healthy lifestyle.
LYMPO BLOCKCHAIN FOR SPORTS FOUNDATION
A part of the tokens reserved for the ecosystem empowerment will be allocated to Lympo Blockchain for Sports Foundation. The aim of this foundation is to support various sports events and initiatives around the world with the goal to promote Lympo fitness wallet and to encourage a healthy lifestyle. The foundation board, composed of famous athletes, Lympo partners and leaders in sports communities from various countries, will oversee the foundation activities. Lympo token holders of at least 1,000,000 LYM (the amount will be adjusted in two years based on community vote) will be able to vote on funding proposals. The composition of the board and foundation governing principles will be announced before the Lympo token sale in the first quarter of 2018.
LYMPO ON PRESS
LYMPO PLATFORM
LYMPO-SUPPORT YOUR HEALTHY LIFESTYLE
Reviewed by
ithacaem alif
on
07.24
Rating: